Dukkha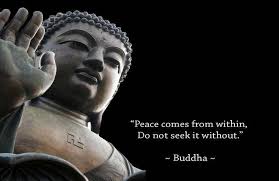 Dukkha is the Pali word originally translated as suffering.  Pali is the ancient Indian language, along with Sanskrit, used to write down the discourses of the Buddha.  Usage of Pali tended to move south to Sri Lanka and South Asia, while Sanskrit was incorporated in the Mahayana tradition of Buddhism.
The Buddhist group I attend is  part of the Theravada tradition, most of those bringing it to the west studied in Sri Lanka or Thailand.  There are differences, but to me the differences can be compared to Lutherans and Baptists.  The essential message is the same.
Dukkha is central to Buddhism.  It can't be precisely translated.  Discontent, craving, anxiety, dissatisfaction, suffering, and hopelessness are typical translations.  I'm sure you get the idea, we all experience dukkha.  The goal of Buddhism is the end of dukkha.  Without dukkha, a person is totally in the moment, seeing life as it is, not how our egos want it to be.   All our lives, we are attempting to shape our world into what we have decided it should be.  Ain't gonna happen, folks.
Therefore we live lives of striving or despair because things aren't what we think they should be.  Well, things are what they are.  That's all.  I want comfort, security, love, time for adventure, and no Japanese Beetles.  I have love, but the other things seem to be lacking somewhere.  Perhaps the best illustration is the difference between pain and suffering.  My knee hurts, my fingers are getting stiff, and I itch.  I'm human, that stuff is inevitable.  I don't want it to be true.  I get upset when I itch, and the damn Japanese Beetles won't go away.  I feel discontent.
Insight Meditation is the practice of sitting and following the breath.  Just the breath.  Not thinking about ice cream, the breath.  When thoughts about ice cream or anything else arise, simply return to the breath.  Later, when thoughts arise, observe them without engaging them and watch them pass away.  That itch in the left ear canal, observe it and note it goes away.  Or not.
The key is not getting involved with the itch.  It is an itch over which I have no control.  I want to stick a Q-tip in there, but it won't help.  The itch does what it will.  Let it be.  Chill, dude.  Am I good at this?  Not so much.  That's why it is called a practice.  I have noticed some progress, but it is slow.  I don't get as irritated in traffic.  I am a bit better at putting up with Carol's Hallmark Channel movies (not really), and I am a complete failure at accepting the beetles.
I have a touch of Obsessive Compulsive Disorder.  There is an ongoing, futile attempt to control one's environment, so strong it becomes ritualized.  For me, the coffee maker has to be in it's exact place WITHOUT ANYTHING IN FRONT OF IT.  When a cup is sitting there, my neck and shoulder muscles tense, and I utter a quiet oath.  So what's the big deal anyway?  Nada.  That's dukkha.  My day will go just fine if the cup stays there.  Surprisingly, it will probably get moved, and there was no need to get all uptight.
Breathe in, breathe out, watch the reaction, watch it pass away.  The world is as it is.