Veterans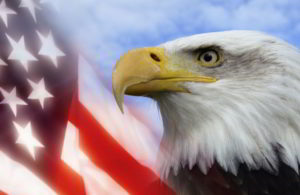 I am a veteran.  I served in the U.S. Army from 1962 to 1965.  I am from a hick town in Western Colorado.  I hadn't done well in my first attempt at college and needed to get out of Dodge.  Other than oil and gas and the uranium mines, there weren't many job opportunities.  I worked for the Park Service for a while, but the job was seasonal, 180 days per year.  It takes years to get a full time job.
So, it was time to bug out.  The two courses most guys took were going to Los Angeles or the military.  My friends who went to L.A. All starved out and had to get money from parents to come home.  My choice was the military.  My preference was the Navy, but the enlistment was for four years.  The Army was three years.  I enlisted for a European tour.  I did pretty well on all the aptitude tests so the guy offered electronics.
I didn't think I was interested in electronics, so what else did they have?  How about missiles?  Fort Bliss in El Paso is a big missile post so I said OK.  I was put in missile electronics.  It turned out to be good.  After basic training at Fort Leonard Wood in Missouri I went to electronics schools at Fort Monmouth, New Jersey and Redstone Arsenal, Alabama.
I was trained as a radar repairman on an obsolete missile system.  I was sent to duty in another missile system outfit.  We played a lot of volleyball.  When that unit deactivated I was sent to a  Hawk surface to air missile outfit.  A radar is a radar, so I went right to work.  It turned out to be two fairly good years in a decent outfit.  The other guys were a lot like me; college hadn't worked out, so the Army.  I liked Germany, the Army not so much.  I did some traveling, drank some beer, and came home.
A good thing about military service is the benefits.  I went back to college and the GI Bill paid for a lot of it.  Now I have the VA if I need it.  I have hearing aids from the VA for the hearing loss from shooting a fifty caliber machine gun.  I also get a small pension.  Overall, not so bad.
I also get to give Marine veterans a hard time for being marines.  They seem to think they are hot shit.  Well, I'm glad they are on our side, (mostly).  Navy and Air Force vets are OK.  As for Army vets, you need us, we are all trained killers.  Huh, not so much.
The Vietnam war heated up after I got back in college.  I am a social sciences major, learning history and war literature.  That war made no sense at all, so I was fairly active in my opposition.  The difference being I was a Veteran, with the sense of commonality with those poor saps in Vietnam.  I spoke out in support of those serving.  I respected servicemen then and to this day.
Go to a VA hospital sometime.  Most of those vets really need the help.  The VA tries, but overload and bureaucracy makes it a scary place.  The providers themselves are, in my experience, great if you can get in to see them.  The military is smaller these days, but the damage inflicted on those deployed in Iraq or Afghanistan is awful.  That is a lesson we didn't learn in Vietnam.  A war without clear goals takes a toll on those who fight in it.
I am against war.  I am a pacifist.  I oppose the U.S entering into foreign adventures where people shoot at one another.  I am a veteran and proud of having served.