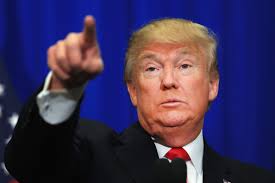 Our nation is changing, and it is not an easy process.  The Declaration of Independence says "all men are created equal".  Well what about the other half of the population?  Historically, most cultures are warrior cultures, with men at war.  Soldiers need leaders, and the men leading in the war tend to rule the culture.  The role of women is to pleasure the men, do the work, and have babies.  If the women can't do all the work, it is up to slaves, usually captured as spoils of war.
That was the system used in most of our nation's history.  Subservient women and slaves.  Half a million men died ending slavery, but the racist legacy lives on.   But times change.  Labor shortages during wars and birth control allowed women to leave the home and go to work for wages.
These changes seem to threaten the majority of men.  The traditional method for retaining dominance over others is muscle.  White men had the power, guns, clubs, and rope to keep the freed slaves in their place.  To attempt to retain dominance over women they used the same tools along with sex to keep their power.
Women's suffrage, the civil rights movement, and recognizing what is right are profoundly changing the power structure.  Donald Trump represents the backlash to change.  "Make America Great Again".  Great America and Fox News with men and big money in control.  He got elected, duping millions of people with lies and fear.  The nation has deep divisions.
Recently women started exposing how they were exploited by male predators in positions of power.  The predators are gone, going, or in hiding.  Race-based power is also under attack.  A racist pedophile just lost the election in Alabama, mainly due to the votes of African Americans.  This vote will also affect the balance of power in Congress.
Trump won, yes, but he can't stop the process of change in a society transformed.  There will be strife.  Many men will literally go to war attempting to recover their lost dominance.  They will lose because the forces of progress have the law and numbers on their side.
A side effect of the power shift in America is the continuing decline of American dominance in world politics.  The progressive movement will weaken the big stick employed since WWII to dominate the third world.  Whether China and Russia will swing their sticks to retain patriarchal dominance is the big danger.  They will face increasing internal pressure, however, to curb their international ambitions.   The people of the third world have their own ambitions, and will tend to resist outside influence.  Let's hope they succeed.