Time is relative.  It is all a matter of perspective.  It is said that realized beings like Jesus or the Buddha lived entirely in the moment, which connects them with the timelessness of being.  For mortals such as I, it is sometimes difficult to have a perspective greater than the next few hours.  Carol and I do a weekly plan, setting our schedule for that span of time.  For people in the corporate world, time usually means the bottom line for the quarter.  Children see summer vacation as lasting a long time; for us old people, it's over in a flash. 
I seem to have several time perspectives.  In my spiritual life, I attempt to be in the moment and in the eternal.  In meditation, however, I find myself planning the next day or reviewing childhood events, not in some exalted state.  My everyday life tends to be day by day, checking the weekly plan if I remember to.  Often I can't remember which evening I am supposed to cook. 
I have developed something of a longer perspective on life as I age.  I am shocked to realize that a lot of people were born in this century, which for me is a relatively short time.  Y2K wasn't that long ago. I can remember Senator Joe McCarthy and the Army-McCarthy hearings when the country was experiencing  a right wing resurgence a lot like now.  That time ended, as will this one, probably in November.  I was in the Army when Kennedy was shot.  Obama is in year eight of his presidency; we have watched his daughters grow up.  As teenagers, I wonder if they think their dad is hopelessly clueless, even if he is The Man. 
My history professors talked about developing a historical perspective, to take a long view about human events.  To some degree I succeeded.  I can connect the pagan deities of Mesopotamia with elements of Islam, Judaism, and Christianity.  Four thousand year old Greek myths influence our current thinking.  Because of the American Civil War, I dislike grits, sweet ice tea, deep fried fish,  y'all, and that strange flag.  Most southerners are wonderful people, but I am not one of them.  But, I feel a connection with the people who illustrated their world on the sandstone canyon walls of Western Colorado and Utah.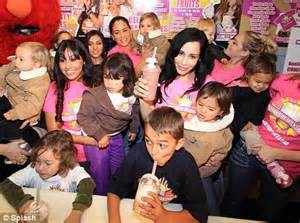 So, where are we?  From "Do I have to go to the bathroom?", to what's to cook tonight, to the doctor's appointment Thursday.  From there, it's my lifetime and all that has gone on, even to those kids born in 2009, when my pickup was built (with a faulty airbag).from there it is the span of human history as recorded by symbols such as writing, the digital cloud, or rock paintings.  Then I  go to archeology and the origins of humankind. 
Next is yours and my favorite subject, geology and the universe.  Time changes, from hours to days to weeks, years, lifetimes, and all of human history, all mere blinks in the span of geologic time.  Four billion years ago our planet was a ball of very hot rock.  2.7 billion years ago what is now Denver was part of an island arc similar to Indonesia headed for a collision with Wyoming.  Lots of things crash in Wyoming. 
65 million years ago this place was a sea bottom, with shale accumulating that runs from South Dakota to central Utah.  Denver has gone from a hunk of hot rock to an island, a sea floor, a place being buried in the stuff washing out of the Rockies as the glaciers melted, to a place with a lot of people and their accumulated toxic waste and a lot of used plastic.   
The planet and the universe will go on, with humankind gone, mostly as a result of their own folly.  What does it all mean?  Maybe what is important is the time I took this morning to watch a big hawk fly over the DU campus looking for a little critter to eat.