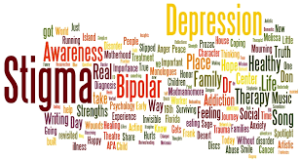 Carol and I attend a support group meeting for caregivers of mentally ill loved ones.  It meets at the Mental Health Center of Denver and is sponsored by the National Alliance for the Mentally Ill (NAMI).Carol attends regularly, but I stopped for a while because the stories are just too heart rending.  One person has been a caregiver for various family members since she was seven.  She did take a break for a while, serving as an Army nurse in Vietnam.   
Many attendees have more than one family member they are caring for.  The hard part for them is there is probably no end.  Most mentally ill people stay that way.  There is no stability.  Sometimes the loved one is doing OK for a long time, working or going to school, and then, bang, a psychotic break and repeated hospitalizations.  There is often financial instability, the loved one experiencing extended periods of unemployment, and being repeatedly denied disability benefits. 
In addition, the mental health system is broken.  Years ago, if a person was severely mentally ill, there was an extensive mental hospital system.  No longer.  The development of psychiatric medications and attempts to treat the mentally ill in the community ended the hospital system.  Today there is a host of agencies, some nonprofit, some for profit, and some governmental.  At least veterans have the VA, which does a fairly good job despite the overload.  There is never enough money, and too many people in need. 
Here in Denver, there are the Mental Health Corporation of Denver, Denver Health, several private agencies, the police, Social Services, halfway houses, Vocational Rehabilitation, detox, and others.  Navigating the system is time consuming, frustrating, confusing, and often a failure.  People have spent many thousands of dollars at private mental health facilities with no discernible effect.  All it has done is get the person out of the house for a while. 
A big one is the uncertainty.  If the loved one is doing well, it's waiting for the next episode.  The person may just disappear for a while, only making contact when at rock bottom.  Some caregivers are relieved when their person is incarcerated.  At least they are relatively safe.  Safety, how can one insure that with a suicidal person?  There is a crisis system, offering telephone support, referrals, and sending a trained person with the police to the loved one's home.    Sometimes it works.
There are tragedies.  One person was the high school valedictorian, then Cum Laude in college, then experienced a schizophrenic breakdown, and is gone with a shotgun barrel in her mouth.  I haven't even touched on the alcohol and drug abuse problems, which are also mental health issues. 
Why do the caregivers do it?  They sacrifice huge chunks of their own lives, living with anxiety and uncertainty, for no financial reward.  They are caregiving for a loved one.  Love carries them through almost unimaginable adversity, and most caregivers still display love not only for their loved one, but also maintain a positive outlook on life.  There are those caregivers who flee, just not able to meet the challenge of a seemingly unending task.   
It is said that love knows no bounds.  For the caregivers in the support group, that is true.  We don't see those who just lack enough love to stay involved for so long.  There are lots of heroes out there, you just don't see them, for they are too busy to be visible.  I am able to hang in there for the loved one, but I can't attend the support group every time; I just can't deal with all the pain.